Young People
We support young people in Whitstable and Herne Bay in a number of ways. Each year we have a Community Service Award, The Mike Medlen Award and hold poster competitions for Peace and May Day.
Community Service Award
At the end of the Summer Term the staff at Whitstable Community College select a pupil to receive the Whitstable Lions Community Service Award. This recognises one of the pupils who have made an exceptional contribution to the local community during the year. The award is in the form of a large crystal bowl that is displayed in the school for the following year.
The Mike Medlen Cup
Mike Medlen was an a former President of the club and following his death his widow, Lion Yvonne, donated a trophy in his honour. Each year this is awarded to an outstanding young person selected by the Club. Along with the trophy is a cheque for £250.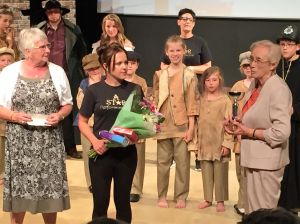 Peace Poster Competition
The Lions run an International Peace Poster Competition every year. Young people under the age of 13 enter this competition from over 200 countries. Whitstable Lions involve local Secondary Schools in this competition and in recent years there has been an excellent response. Members of the Club meet to select the local winner and runners up and attend the school to present the prizes. The winning entry then goes forward to the regional competition and the winner from the region is then forwarded to the National Competition. Finally the winner from the UK and Ireland competition is forwarded to America for the judging of the International Competition. Prizes are awarded at each stage of the competition. In recent years Whitstable has been very successful in having winners for the South East region and the National Competition.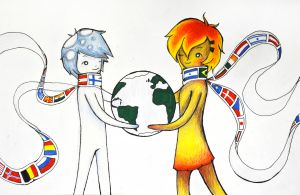 Poster for Peace
The Lions clubs in the South East Region decided that they would run a Poster for Peace competition for Primary School children. This is organised along similar lines to the International Competition but prizes are restricted to local and regional winners. Junior Schools in Whitstable and Herne Bay are invited to enter each year with the best entry from each school receiving a prize before the overall local winner is selected by Club members.
May Day Programme Competition
Children from local Primary Schools are invited each year to design a poster to be used on the front cover of the programme for May Day at the Castle . The winner and 2 runners up are invited to May Day to receive their prizes. All the entries for the competition are displayed at the entrance to the Castle grounds.