May Day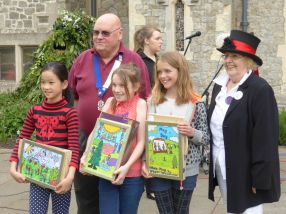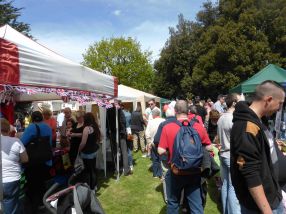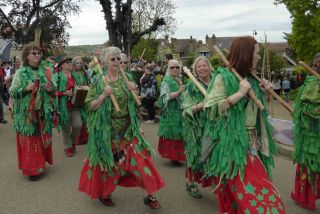 May Day 2019 event was Monday 6th May
Every year on May Bank Holiday Whitstable and Herne Bay Lions Club normally hold a Fun Day at Whitstable Castle attended by large crowds. Morris dancing, music, Punch and Judy, 40 different stalls run by charities and local traders, coconut shy, bouncy castle, candy floss and other attractions. Entrance is free but we welcome any donations to help the good causes that we support. Unfortunately Covid restrictions meant there was no event in 2020 and 2021 but we hope to be back in 2022.
The front cover of the programme for the day is the result of a competition run in the local Junior Schools. The winning entry is used for the programme but all the other entries are displayed at the Fair.
This year, 2021, there will be a digital competition see the separate May Day Competition instructions. We look forward to seeing the entries!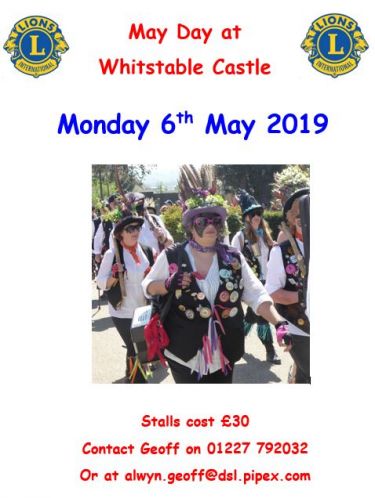 If you would like to have a stall or any other information contact Geoff on 01227 792032 or at alwyn.geoff@dsl.pipex.com