Belarus
Due to the war in Ukraine our activities in Belarus have been suspended until further notice.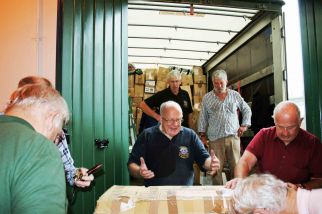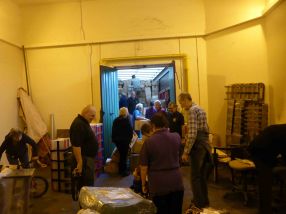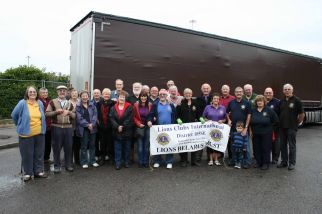 In 1986 the Chernobyl Nuclear Power Station exploded. The radioactive fall out from the explosion spread from the Ukraine over the border into Belarus contaminating large areas. As a result many people had to move from the land and villages into the cities and many lives were lost due to radiation poisoning.
Three decades later the problems continue as the contamination in the ground still exists. Lions Clubs in District 105SE decided that they would like to help the people in the Gomel area of Belarus by starting a Shoe Box Appeal and by assisting in the redevelopment of schools and orphanages with the help and support of the Lions Club of Gomel formed in 2007.
As a result, each year clubs in the South East collect a wide variety of goods to send to Belarus. Soft toys, sewing machines, beds, bicycles, bedding, household goods, soap, shoes computers, laptops, clothes of all sizes, furniture, school equipment etc, the list is almost endless. This results in the filling of a 44ft long articulated trailer that is then transported to Gomel by road where the Gomel Lions distribute the goods.
The clubs also donate funds to cover the cost of the storage and transport of the goods and have used some of the funds to refurbish schools and orphanages in the area. The latest appeal is to supply 155 beds and mattresses for the orphanage at a cost of £26,000